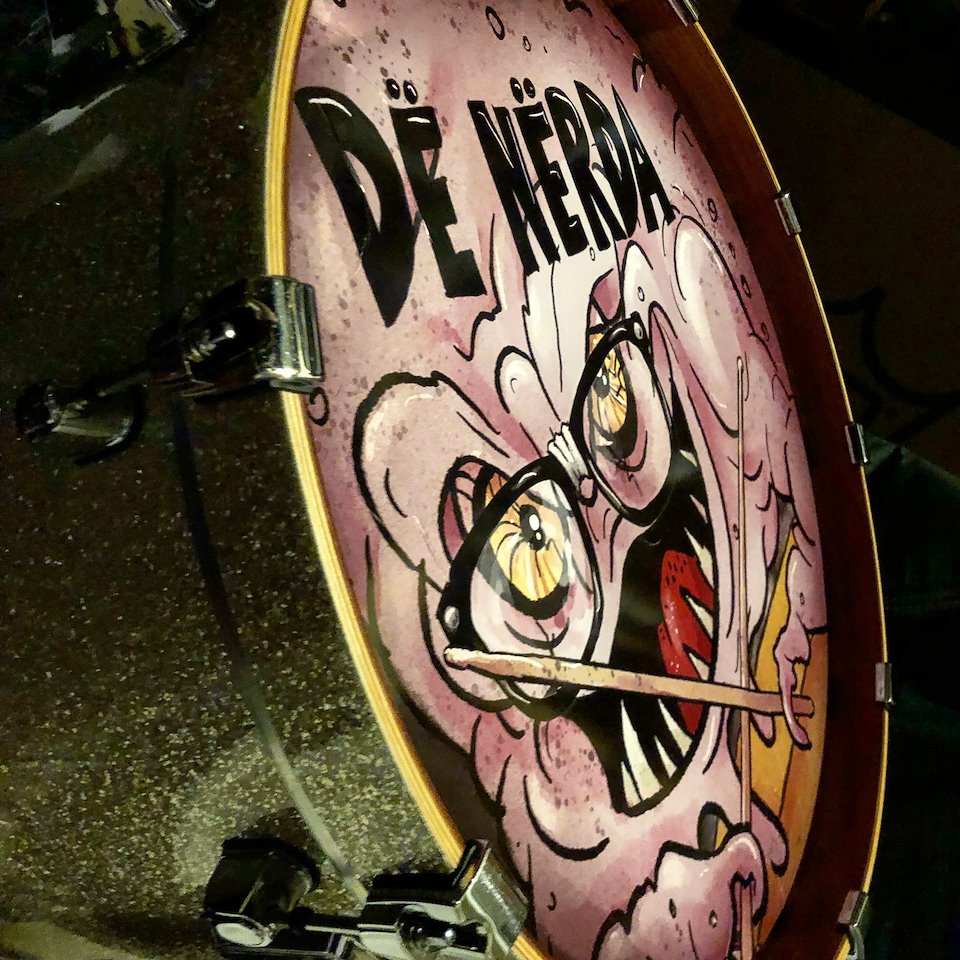 Geeky Krang drumhead in action. #denerda!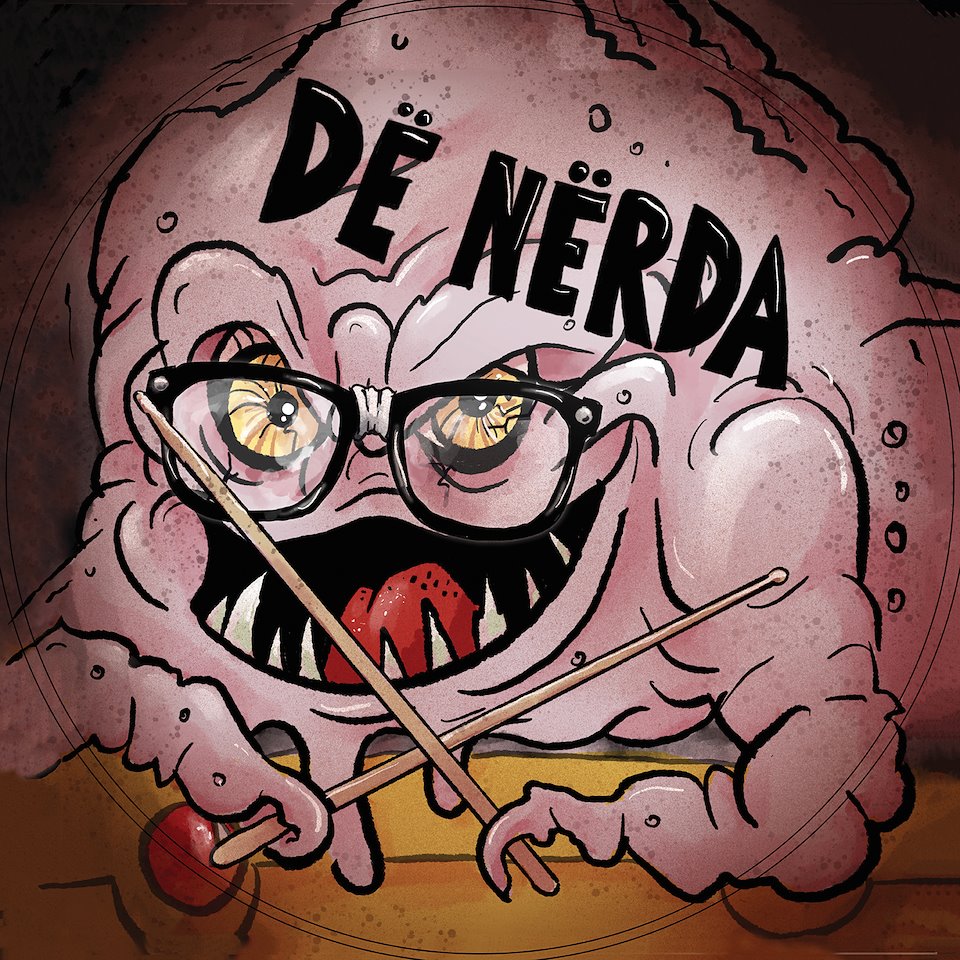 Main image: GEEKY KRANG! (With the band's tagline)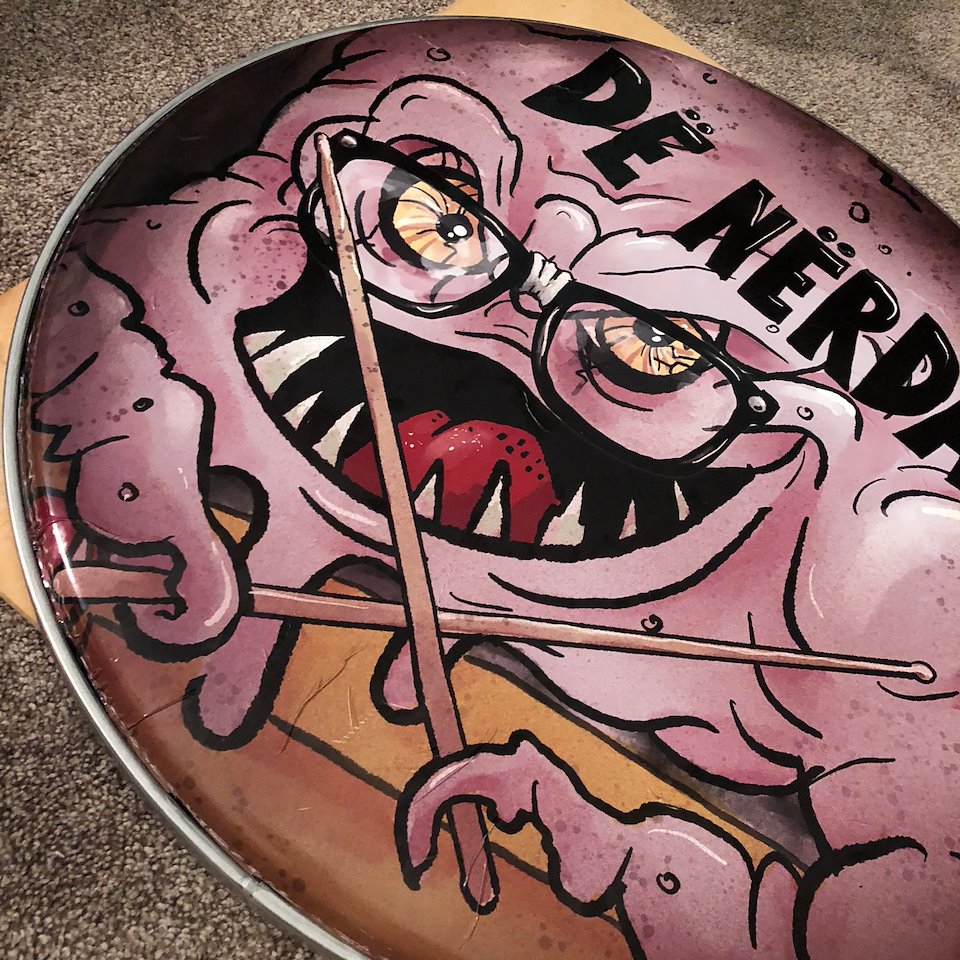 I had the image printed on a vinyl decal and then I had to carefully stick it on Colin's drumhead. Here's the result.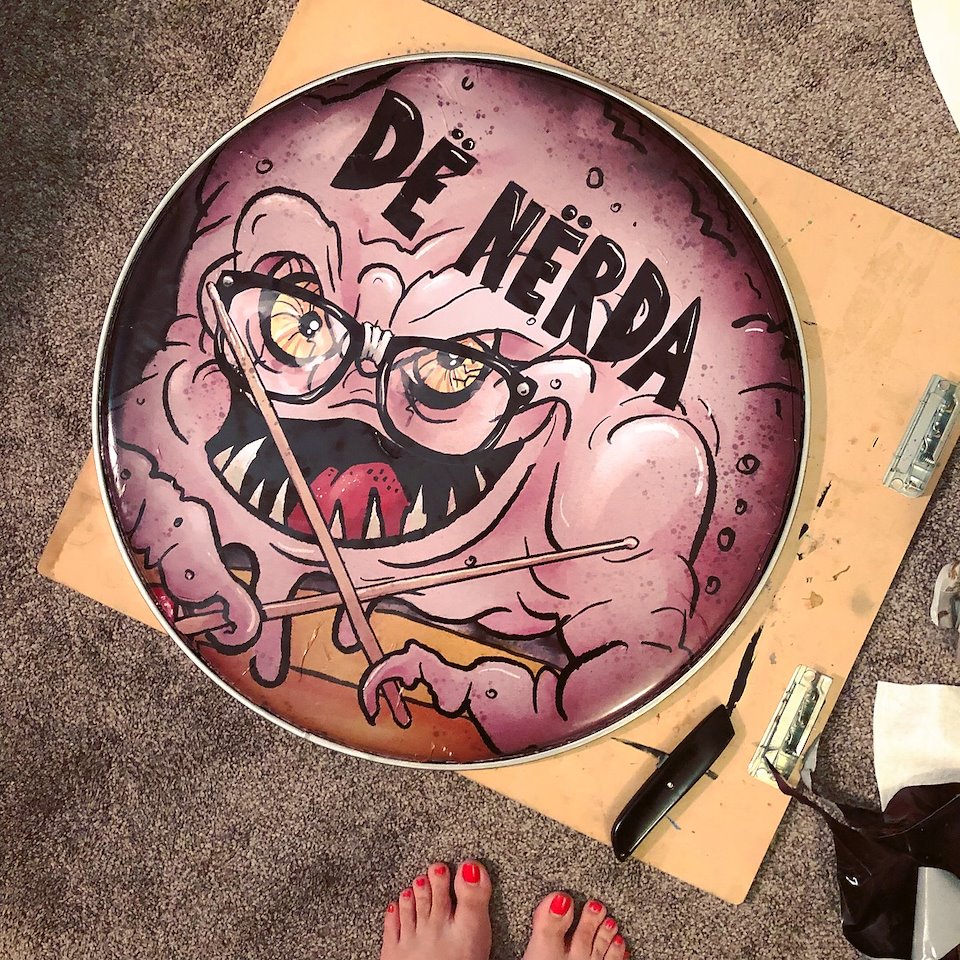 Lookin' good after attaching the drumhead decal!
Drumhead - Geeky Krang!
In 2018, my friend, Colin Morgan, asked me to design a drumhead for him. He is the drummer in the local Pittsburgh band, The Nerdherders. We kept with the nerdy, geeky vibe and went with Krang from TMNT.
| | |
| --- | --- |
| For | Colin Morgan (The Nerdherders) |
| Date | 2018 |